Well, Matchday 15 is over and we got some…interesting results to say the least. This was a huge Matchday as top teams crumble and could define how the rest of the season shapes up! Without any further ado, let's do this!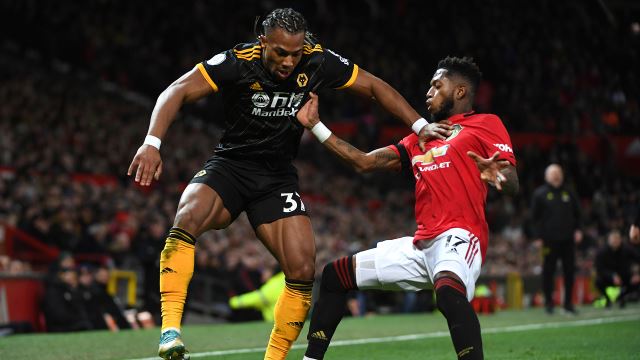 Lucky Draw for Leicester!
Crystal Palace 1 Leicester City 1
Well, after a huge defeat to Liverpool, Crystal Palace bounce back after a 3-0 defeat to Aston Villa,  by drawing Leicester City! Leicester looked a threatening team this year, but Crystal Palace played really well to deny Leicester's threat. Even though Leicester created many chances, Crystal used every chance and made it count. Zaha's strike got the lead for the visitors, but Barnes came to the rescue thanks to a wonderful strike as the visitors shared a point with Crystal Palace after 90 min.
Chelsea are falling apart!
Chelsea 1 Aston Villa 1
Chelsea's recent games have been….timid to say the least. There is no energy and structure! Today was a perfect example. They had more chances and could easily have won this game. But they wasted their chances and could not convert. Aston Villa was continuing to add pressure to Chelsea. Giroud seemed to be the only player who tried to win this game. When they had Hakim Ziyech, Chelsea looked so dominant. But now, they look like a joke. Things are not looking good for Chelsea.
West Brom is gettng relegated, that is all I'm saying.
West Brom 0 Leeds United 5
Well, if I could pick any team to get relegated right now, I would pick West Brom, period. West Brom do not look like a Premier League side and that is all I have to say. Leeds United literally picked them apart 5 goals to 0. How did this team even get promoted? I am shocked at their current performance and only a miracle will save them from relegation. If they are to get relegated, at least put up a fight, unlike today. Horrible.
Man Utd score late winner! Heartbreak for Wolves!
Man Utd 1 Wolves 0
Well, it was a well fought game form Wolves, but Rashford scored a late winnerto deny Wolves any points. The game was going well for Utd, but Wolves continued to hold out and fought till the end of the match. This result must be tough as they did well in all departments, especially defending, but were unable to grab anything from this result. Man Utd must be confident after scratching the late winner as this moves them in second. Wolves get demoted to 12th.
Newcastle hold out against Champions!
Newcastle 0 Liverpool 0
Newcastle have done what many people doubted and have scraped a result from this game. This was a massive result for Newcastle. They held out against Liverpool and really pushed this into a winnable game. Liverpool will be disappointed as this was a game they should have won easily. But a surprising end to 2020 as Newcastle finish on a high and Liverpool end 2020 with an underwhelming draw.
That is all for this week. Some surprises and cheeky dubs as 2020 ends with a pleasing week of Football. Next I will share the points table. Till then, goodbye and take care!