Well, it is confirmed. Man City are Premier League Champions. Manchester United's defeat to Leicester City. This crowned Man City as Premier League Champions, even though it was basically confirmed weeks before. Let's see how the lifted the coveted crown.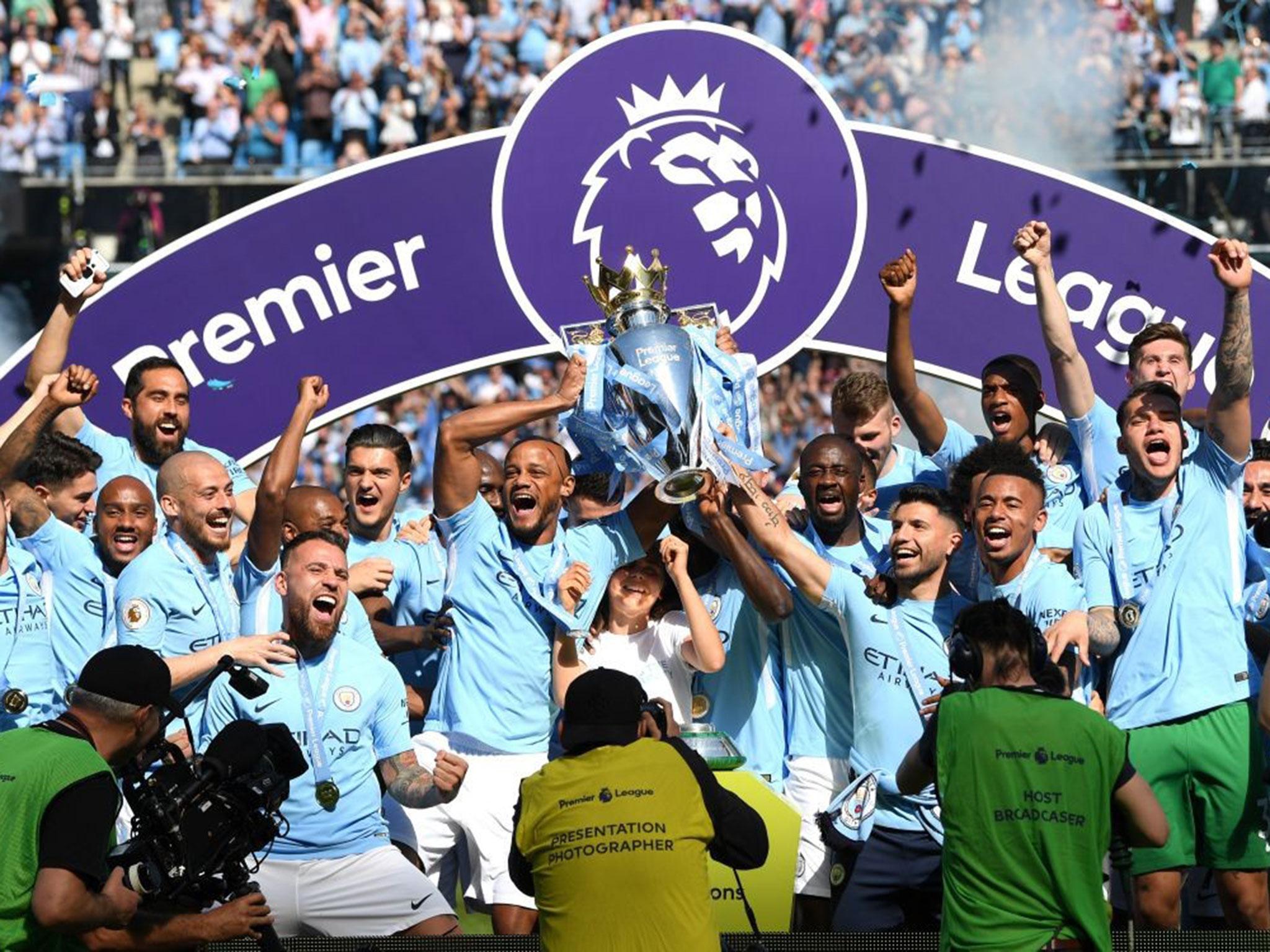 Insane Squad!!
Man City's squad is so insane comparing it to Premier League squads. They are up there with the likes of Liverpool, and are miles ahead of Spurs and Chelsea. This made them heavy favorites from the start, rivalled by only Liverpool. With an attack of Aguero, Mahrez and Sterling, the only attack  that can competee is Liverpool and maybe Chelsea. Their Midfield has been outstanding with Fernandinho, Gundogan and De Bruyne. Their defense is rock solid with Rubes Dias and Aymeric Laporte, combined with a good keeper like Ederson, I would find it really hard to stop City. Even on the bench you have options like Jesus and Garcia. To me on paper., it should be no surprise that City won the league.
Form
Man City's form was unquestionably the best of the entire Premier League. They were shaky at the start, but just as people were starting to question them, they rose to the occasion and made 20 unbeaten games in a row! The way they pulled this off was obscene, and the fact that they maintained this form for multiple competitions was absolutely absurd. They truly deserve to be Champions of England with their hard work and dedication.
Individual Brilliance
Well, who can forget Man City's individual brilliances. Kevin De Bruyne with 12 Assists and Gundogan with 13 goals from Midfield is absolutely mental. Their attack scored easy goals, which can't be said for clubs like Chelsea, who have struggled with their striker. Ederson also kept 19 clean sheets,a  major reason why they won the title. The chemistry, teamwork and outstanding status made the Champions of England
That is it for this review. I will be posting on transfers alot more and will be updating you on the Champions League Final, till then, take care!