Fulham moved out of the Premier League's bottom three on goal difference after earning a point in a goalless draw with Brighton at Craven Cottage. This is a massive win as this will boost Fullham's confidence and now they are 17th in the Premier League. This has saved them from the releagtion zone. It is  a massive dub for Fullham.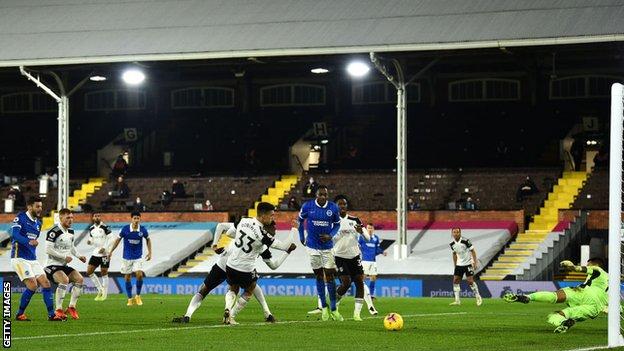 \
Even though Fullham looked lackluster in attack, their defense was brilliant. They never gave anything away and were onto Brighton from start to finish. This completes Fullham's second clean sheet and they are making slow and steady progress.  An overall good performance form Fullham but could have done better.
For Brighton, this will be a dissapointing performance. They were never looking to get past Fullham's defense and lacked creativity and star power. To be honest, both teams did. It was a lackluster game and only Fulham can leave happy in this one. A simply disappointing performance
That is it for this review. Fulham and Brighton refused to break the dreadlock and both sides end with a point a piece. Next up it is a mouth watering fixture between Liverpool and Tottenham. Till then, goodbye and take care.